The recent crypto crash presents an opportunity for decentralized finance (DeFi) firms to rethink how this entire system works. And according to RAILGUN Chief Scientist Kieran Mesquita, that gives us a chance to rebuild it.
There are some steps crypto companies and projects can take now to create a safer and more stable future for decentralized finance (DeFi). Because crypto projects cannot exist without their investors, they must diversify their audience, take responsibility for their education, and go beyond moonshots.
If cryptocurrencies want to be considered real currencies, they have to start behaving as such.
It is important to have a variety of investors
Cryptocurrencies, like any other currency, are most successful when held by a variety of holders in a variety of environments. Think about it. Everyone, everywhere, has some form of fiat banknotes or coins in their possession. Regardless of socio-economic background. This is what crypto should strive for.
The best way to bring reliability to crypto is to spread it as widely as possible. Companies investing in DeFi are incentivized to choose security to protect shareholder interests.
Hedge funds can take big risks because they have the financial flexibility to freely bet on different coins and tokens. Day traders add extra thickness and depth to the spread, which can prevent currencies from fluctuating too quickly. When will we get to the stage where casual investors are everywhere?
To achieve this, industry leaders must develop technology that is clear, easy to use, and most importantly, easily accessible. The current highly centralized distribution of cryptocurrencies betrays both its principles and its promises.
crypto investors
How can entrepreneurs solve this problem? By identifying target investors (and users) like well-run companies do.
Instead of wooing whales, blockchain projects should focus on attracting and retaining a wide range of investors. Companies like E*TRADE and Charles Schwab, for example, understand the popularity of crypto and offer guidelines for their investors. There is growing potential for crypto projects to attract the same investors who entrust their long-term investments to these companies.
In the world of fiat money, no one invests their entire retirement; So why do many crypto projects assume investors will do the same? The past few weeks have proven that portraying crypto as a get-rich-quick scheme is wrong.
Industry leaders need to present their ideas as stable, long-term projects. It's time to stop portraying crypto as a modern form of gambling and instead demonstrate its usefulness as a decentralized currency built for the long term.
With this in mind, blockchain projects need to clearly define their identity, their long-term goals, and what they hope to achieve.
At RAILGUN we have prioritized transparency on our website by featuring our key team members, their individual testimonials and links to professional sites. When potential investors look at our project, they know exactly who we are and what our capabilities are.
Let potential investors know your business model
The main difference between cryptocurrencies and fiat is the rapid change in value that digital currencies can experience.
This may sound spectacular to early investors, but the specific quest to find a coin or token that will fly "to the moon" ultimately ruins the chance that these currencies will have any functional value other than that of a security.
If DeFi leaders are serious about driving widespread adoption and successful use of cryptocurrencies, they need to do what every great movement does: invest in the education of people at all levels.
Crypto projects should use their best asset: proximity communication, and make themselves as transparent as possible with it. Listed companies must hold a shareholders' meeting once a year; Crypto projects should do the same monthly or even weekly and actively invite community members to ask questions to our development team in real-time.
Crypto is based on the mantra "do your own research" (DYOR from English do your research), but successful and trustworthy projects need to speak openly and frankly about the risks involved in using the protocol and the future of our developments.
Crypto industry leaders need to help people do their own research by giving them as much information and access as possible and as often as possible. We must end the era of increasingly popular blockchain projects with big plans and vague roadmaps.
At RAILGUN we spend a lot of time and energy explaining our technology to our community and answering all their questions. By prioritizing access, we can foster a culture of constant knowledge sharing.
This approach doesn't have to be radical; it just has to be consistent. We've ensured this consistency by hosting weekly DAO-wide Discord calls and posting bi-weekly to the Medium blog.
Another way blockchain projects can educate a range of potential investors is by promoting the formalized study of blockchain technology, cryptography, and decentralized finance at the university level.
Students can clearly learn fiat currency economics in college. Now that cryptocurrencies are a real reality, leaders in our industry need to focus on developing the fundamentals of blockchain technology and educating teachers in the field.
CoinDesk has already started compiling an annual ranking of the best universities for blockchain studies. There are currently efforts to promote the future of deep technology at European universities such as University College London or Oxford, and the community is contributing to this trend.
For example, IOTA recently made a donation to Imperial College for study distributed ledger technology, and other leading projects participate in similar initiatives. These students could just as easily be future cryptologists, data scientists, and blockchain developers. Why couldn't the crypto space welcome these new talents?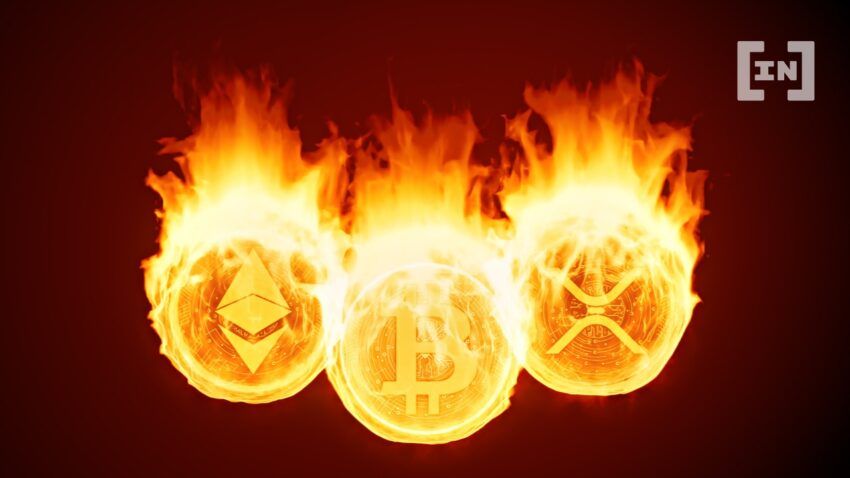 Don't be afraid to look like a traditional financial company
The main problem with crypto is that many potential investors remain wary – especially those outside of the tech scene. Who can blame them after this crash?
The crypto industry currently functions as a dysfunctional religious cult, with inside information shared in closed channels where its followers are constantly shackled by flashy distractions.
YouTube personalities act as preachers and develop audiences monetized by the cult of fame. The real job of educating the public about crypto has been entrusted to journalists and magazines, who produce an endless stream of introductory crypto and blockchain discovery articles.
The future of crypto currently rests on the shoulders of journalists tasked with writing a multitude of articles about "What is X" when each is best served by journalists who have the time and the means to explain the "Why." ' to explore these technologies.
A crypto community
Ultimately, it goes against the interests of crypto companies and blockchain projects to closely educate "crypto bros" who already know the technology via Discord channels and complex, specialized technical platforms.
If decentralized finance is to go mainstream and replace fiat currency, there must be a large-scale shift toward education that is as ubiquitous and truthful as traditional fiat currency. The sector should look to more traditional means of finance to explore the variety of educational opportunities and access available to the general population.
For example, crypto and blockchain projects can host public and easily accessible workshops like banks and fund managers do. There are newsletters and magazines from large trust institutions that are aimed at young investors, older investors or investors with families.
The Financial Industry Regulatory Authority (FINRA), an American non-profit organization, offers a program to learn how to invest. In the UK, Hargreaves Lansdown offers many free resources to help beginners understand portfolio construction. These targeted outreach methods are tailored to specific demographic groups to provide financial education.
In our case, we have found that the best way to educate our community is to host weekly calls explaining everything about our technology, smart contracts and crypto.
The crypto industry can now change
The crypto sector has seen crashes and will see more. However, future crises can be minimized if companies seize this opportunity to reconsider their course of action. It can mean letting go of the mentality."go big or go home" [tout ou rien] to create more space for projects that pursue slow and steady growth.
Once the market recovers, this window of change will close and all DeFi players will start crossing their fingers and praying again that the blockchain will be favorable for their investments. Crypto doesn't have to work that way, and it's time to embrace positive change based on what has served traditional currencies successfully.
About the author

Kieran Mesquita is the scientific lead of RAILGUN, the first decentralized smart contract project providing privacy protection for cryptocurrencies that work seamlessly with DeFi.
He has extensive experience in developing technologies for blockchain and DeFi projects. Kieran was an early adopter of BTC and one of the first to develop its GPU mining software.
Disclaimer
All information on our website is published to the best of our knowledge and belief and for general information purposes only. Any action taken by the reader on the basis of information on our website is entirely at your own risk.